Congratulations to all the Prize Winners of the 2016 Derby. The First Place prize winners are : Chinook 27.63 lbs Joseph Sharpe – Coho 12.4 lbs Janet Spitzer – Rainbow 10.92 lbs Brooke Consolo – Laker 21.16 lbs John Hafeman – Brown 24.44 lbs Becky Korducki.
Fishing Hotline (866) 516-2796
Sponsored by Midwestern Shooters Supply (Lomira, WI) and Dreamweaver
Fishing Reports provided by Jim Brooks ( Jimmy B's Auto Repair )

New Tackle & Bait Shop in Port Washington and Spring 2016 Net Pen Project
New Tackle & Bait Shop
Hey, Fishermen – Kitchen Pass Charters ( current Associate Member ) & DJ's Fish Tales Charter ( new Associate Member ) are opening up a new tackle and bait shop in Port Washington. It is called FAT BOY'S BAIT & TACKLE – address 228 N Franklin St ( SE corner of Franklin & Washington Streets – across the street from the old location of Schillers and F & J's ) – phone (262) 536-4374 – email fatboysbaittackle@yahoo.com – website in process.
They are planning a Grand Opening mid May but are open now. Call for hours they are open. They are getting product in daily. If they don't have what you want, they will special order it for you. Their intitial plan is to carry Lake Michigan and inland fishing tackle and will have live bait also. Stop in and check the store out !
Spring 2016 Net Pen Project
The WI DNR has advised our Club that around April 19, 2016 we will be receiving 40,000 Chinook fingerlings to feed and monitor similar to last year's 15,000 fingerlings that we took care of. We have also talked to WI DNR of expanding our use of the 2 net pens. Between now and April 19, there should be some additional stocking of Rainbow fingerlings and coho and Brown yearly into Port Washington harbor. The Club is going to have these be put into the net pens when they arrive at Port and then release them at night to avoid bird predation. Stay tuned for more updates on the Spring 2016 Net Pen Project.
May 8, 2016 Net Pen Update
A successful 2016 Net Pen Project – Since the last update, there was algae build-up noticed and cleaned off twice before release. There was sightings of quantity 4 fingerlings seen dead – out of 40,000 not bad. The release date was Tuesday May 3, 2016 with no feeding given that day. Oxygen level and water temps still needed to be taken. The fingerlings were starting to think when they saw someone that meant "feed time". That Tuesday, when they saw the volunteer, the fingerlings were coming up to the surface waiting for their food ! These 40,000 fingerlings were released successfully  around 9:30 PM Tuesday May 3, 2016. It was dark, raining and windy with no visual sightings of any at release. We worked with the DNR and the Wild Rose Hatchery this year to have delivered the remaining Port Washington Chinook fingerling quota the next day – Wednesday May 4, 2016 – so we could reuse the now empty net pens to "hold & release" the same day to avoid bird predation. Thanks to six Club members, we were able to partially clean the pens again, move them from the end of pier 4 in the marina to the channel next to the launch ramps on Wednesday morning. Approximately 49,000 remaining quota Chinook fingerlings were delivered around 1:00 PM. These were left in the pens and successfully released that same evening around 8:30 PM, avoiding the initial bird predation. On Saturday afternoon, Another Club volunteer crew pulled the net pens from the channel and scrubbed and washed the algae build-up, readying them for another time in storage until they will be needed again.
A HUGE thank you to the Port Washington Marina and all the Volunteers who participated in the 2016 Net Pen Project – from storing, transporting ( a BIG BIG thank you to WISCONSIN TOWING ) to and from Port, launching, towing and retrieving to the monitoring and feeding – a great effort by all to make this another successful year !
April 22, 2016 Net Pen Update
The Fingerlings did arrive on Tuesday. Tuesday evening the pens were towed slowly to their present location in the Marina. Water oxygen levels have been excellent. Water Temperature, however, has been warm – approaching 58 F. This has been a concern because if temp reaches 60 F, early release of the fish would be imminent. Water temp this AM dropped and the hope is it will keep dropping for the next couple days. The appetite during feeding is FANTASTIC – it is a frenzy of fingerlings – the surface "boils" with feeding fish.
April 18, 2016 Net Pen Update
The 2 net pens are going in the water tomorrow morning at about 10:00 AM – Tuesday April 19, 2016. The 40,000 Chinook fingerlings will arrive the same day before noon from the Wild Rose hatchery.
April 6, 2016 Net Pen Update
The 4,300 assorted Rainbows were received into one net pen about 10:00 AM On Tuesday April 5, 2016. Driver of truck observed 3 or 4 fish were "floundering". He said they might have been injured either coming out of the truck or even going into the truck at the hatchery. All others disappeared to the bottom of the net pen, occasionally darting to the surface and back down. About an hour later, the three or four were still erratic.on the surface. Marina people checked them occasionally up to 3:00 PM. I heard nothing from the Marina so all should have been ok. The Rainbows were checked on at 6:00 PM before our Club meeting. At that time, there were no fish at the surface or swimming erratically. All were out of sight at the bottom of the pen. At 9:45 PM the ends of the pens were raised and tied off for the Rainbows to swim out of the pens at their leisure. There were a few fish that were observed in the dark with flashlights. We did observe 1 that was swimming erratically.
Wednesday evening the Net Pens were retrieved back to "dry land". The plan is to do this for 5,800 yearly Cohos and 17,300 yearly Browns before we start with two weeks of monitoring and feeding the 40,000 Chinook fingerlings on or around April 19.
Volunteer Training Session
For all volunteers who have signed up to monitor and feed the Chinooks for the two weeks, we are holding a training session on Saturday April 9, 2016 at the Port Washington Marina Launch Ramps. We will instruct on operation of the oxygen / temperature machine, review feeding and monitoring procedures and start filling in specific time slots for the two weeks. See you all at the launch ramps on Saturday. For those that cannot make it Saturday, we will hold training sessions throughout the day we do actually receive the 40,000 fingerlings – planned for April 19.
A great big thank you to all current and future peaple helping with this year's Net Pen Project.
April 5, 2016 Net Pen Update
Kettle Moraine Springs Hatchery brought 2,300 yearly Ganaraska Rainbow Trout – approx 5 inches  – and 2,000 Chambers Creek Rainbow Trout – approx 6 inches – at 10:00 AM. The Club is holding them in a net pen and planning on release after the April monthly Club meeting tonite. Hopefully, this will reduce bird predation.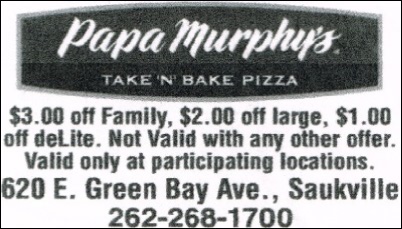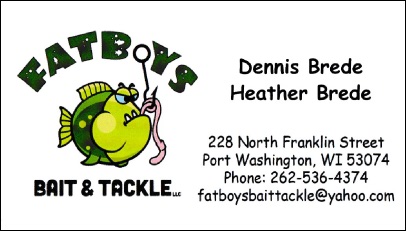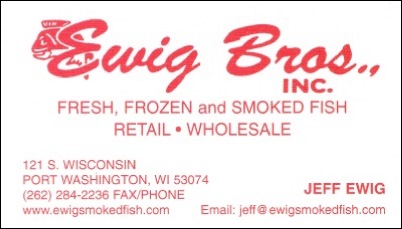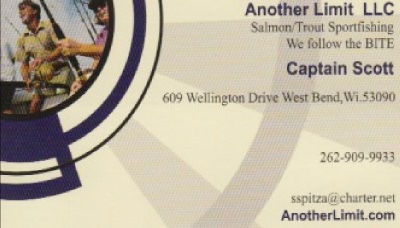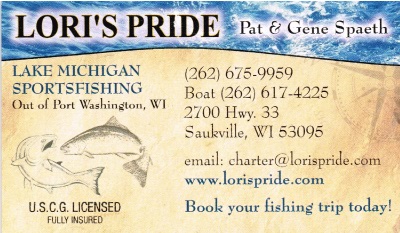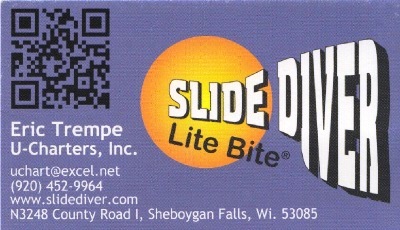 Hello to all of you Salmon & Trout Fisherpersons!
We welcome all of you to our recently re-done club web-site. Our club is a non-profit 501 (C) (3) organization. For more information on our club check out our club's informational flyer at the "Join Us" link under the "Club Events" link on this web-site.
We would encourage all of you that fish Lake Michigan for Salmon & Trout to join one of the many fine Great Lakes Sport Fishermen Clubs on the Western shore of the lake. Most of our club members fish out of the Port Washington harbor located in Ozaukee County. We would certainly be glad to have you join our club! Give us a call at (262) 644-8481 for more info on our club and its many activities.
Good Fishing To You Always, Club President Bob Hammen
G.L.S.F.-Oz. Membership Meetings!
You are all invited to attend our monthly membership meetings! There is no charge to do so, just come and enjoy them. All of our monthly membership meetings are held at the Railroad Station hall,
200 S. Railroad Street in Saukville, WI.
Note: Railroad Street is the first street East of the railroad tracks as you drive through Saukville on Hwy. 33. The hall is one block South of Hwy. 33.
Our meetings are on the first Tuesday of every month from October through May, starting at 7:00 p.m. and will usually last about two hours. Each meeting will feature one or more guest speakers talking about Salmon & Trout fishing or on a related topic. These are not business type meetings with membership, financial and etcetera reports to sit and listen too! Our meetings get started with some introductions, a few current announcements, the guest speaker or speakers, a short break to enjoy some smoked Salmon and/or Trout smoked courtesy of Ewig Bros. Fisheries of Port Washington & to swap fish tales with each other and then the drawing of the winning raffle tickets from the evening's monthly raffle brings the meeting to a close. This raffle has prizes like rods, reels and assorted fishing tackle to be won, 50 cents a ticket!
Hope you can join us at our next membership meeting!
Bob Hammen/Club President
FISH ON! FISH ON!!
2016 Fishing Derby
We invite you to enter our upcoming July 1st, 2nd & 3rd, 2016 G.LS.F.-Oz. Public Fishing Derby. Our annual Derby is a major fundraiser for our club each year. Profits from it are used to further protect and improve upon the truly World Class Salmon & Trout Fishery that we all enjoy so very much in Lake Michigan!! We are a 501 (c) (3) non-profit organization, recognized for tax-deductible giving by the IRS. We have close to 190 members in our club, both Associate and regular members.
Some of the many projects & donations that our club has been involved with are; our annual sponsorship of students to the Natural Resource Careers Workshops, annual fishing outings for the children of the Ozaukee & Washington Counties Big Bros. & Sis. Org., equipment donations for the local Rescue Boat and to the Kettle Moraine Springs Fish Hatchery where our Rainbows are raised, financial support of the annual Disabled Veterans Fishing Outing & the Child's Wish Outing and etc. Be sure to check out our club's web-site – www.glsf-oz.org and give our 24/7 Fishing Hotline, now toll-free at 866-516-2796, a call for up-dated fishing info!
This year's Derby will again be a three day event and the prize structure will be slightly changed from last year's. There will be no Grand Prize, but larger First Place cash prize for all species with a total still of 10 places in each of the 5 fish categories, daily largest fish prizes, every "5th Fish Registered" prizes ! Yes, lots of great prizes for lots of lucky fisherpersons! Check our Derby flyer for prize & rule info and an advance ticket sales form. Mail your advance Derby ticket order form & fee to Don Clark, 624 Deer Pass Road, Saukville, WI 53080.
We thank you for all of our past Derbies that you may have entered! Now enter our 2016 Public Fishing Derby. Have a great time fishing our contests and possibly win one or more of the great prizes and at the same time help us to further protect and improve upon the fishery. Thank you for your support! We would also like you to join our club! At Derby time, stop by at our Derby Headquarters for a Fishing Derby reduced price membership, just $25.00. For more info, phone ­262-644-8481 anytime!
Please try to patronize the many fine Businesses that donate prizes. This Derby could not be done without their many generous donations.
Good Fishing To You Always,
Bob Hammen/Club President
Note: Click on "Club Derby" to see the Derby flyer!