Evinrude 4 hp 4 stroke long shaft 2013 low hrs asking $800 – Call Bob at 262-339-1147
Big Jon Downrigger for Sale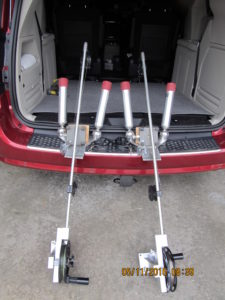 Included-
Big Jon manual Downrigger, mounting plate, swivel base, double rod holder, 4 foot long arm and short screw fasteners, mounting hardware and reinforcing hardwood plate.
There are quantity 2 – note only 1 left with wire left.
As of 5/14/16, only one left – the one with wire
Price is $200.00 .
Contact Willie @ (262) 334-9576
To all Club Members,
Do you have anything you want to sell / barter /swap ? Contact Dan Mitchell to list your things on the website !